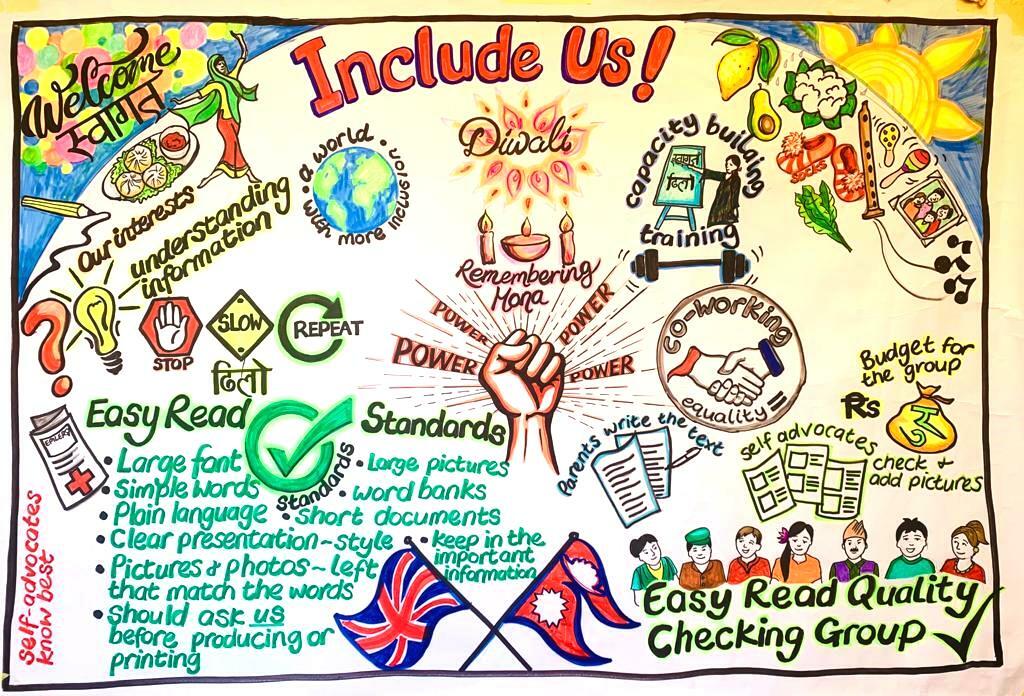 Include Us!

In 2020, we started working with a group of self-advocates in Nepal.
This was part of the Include Us project, which was a partnership between CBM Global and the National Federation of the Disabled - Nepal (NFDN).
Our first programme was 18 online sessions over 9 months from November 2020 to July 2021. We ran our second programme from February 2021 to July 2021. This involved 12 half-day online sessions and focused on self-advocates developing their own Easy Read service.
In 2022 we delivered 5 extra sessions on developing an Easy Read service and ran an international webinar in December 2022.
Our third programme has been running since January 2023 and will finish in September 2023.