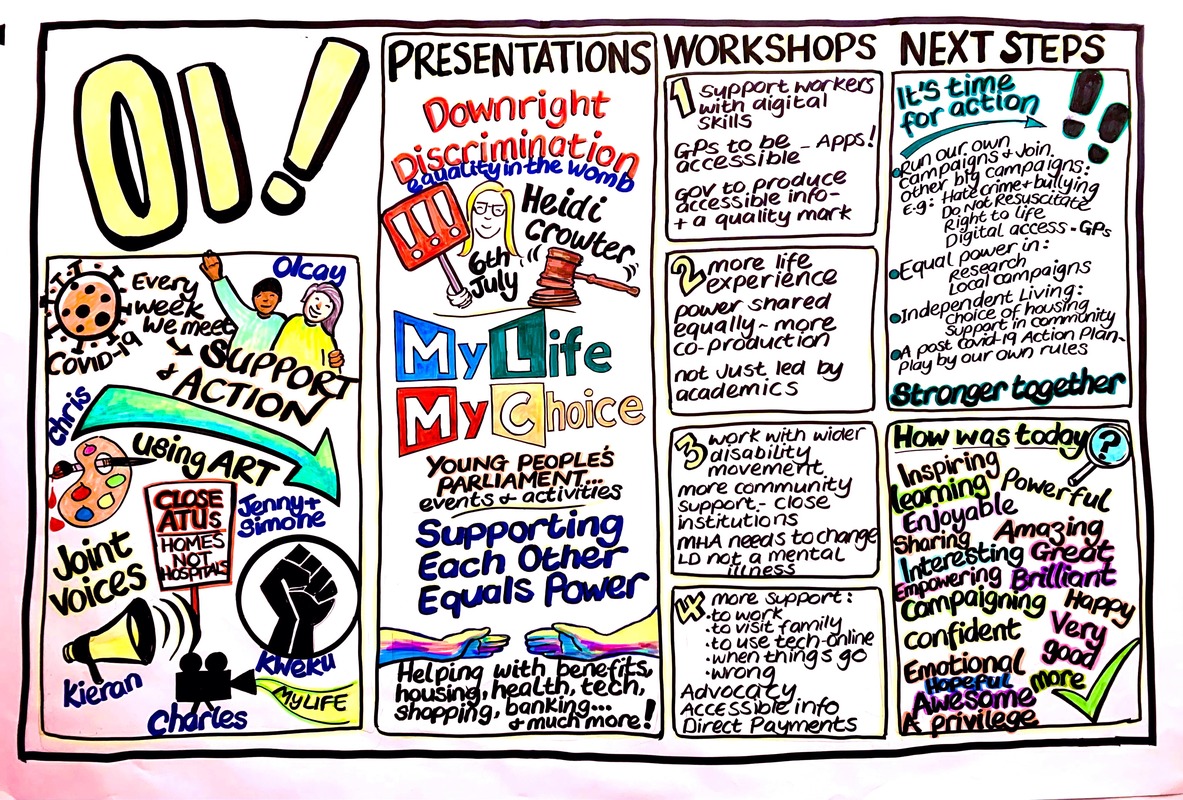 The Covid-19 Support & Action Group (now called the Self-Advocates' Support and Action Group), held an online event during Learning Disability Week on 23rd June 2021. It was for and run by people with learning difficulties / disabilities & autism.
Our guest of honour was Heidi Crowter. We also had presentations from My Life My Choice, The Young People's Parliament and Supporting Each Other Equals Power.
Some of our main messages included:
We need support with digital skills and access
We need accessible information about policy that affects us
We want to have leadership roles in research projects (not just participants)
We want more support in the community
Our graphic from the day is a great reminder of what we heard and what we agreed to take forward.
The Self-Advocates' Support and Action Group now meet once a month online.
You can find out more information about the group here